---
Dreams become realities for those strong enough to believe in them
---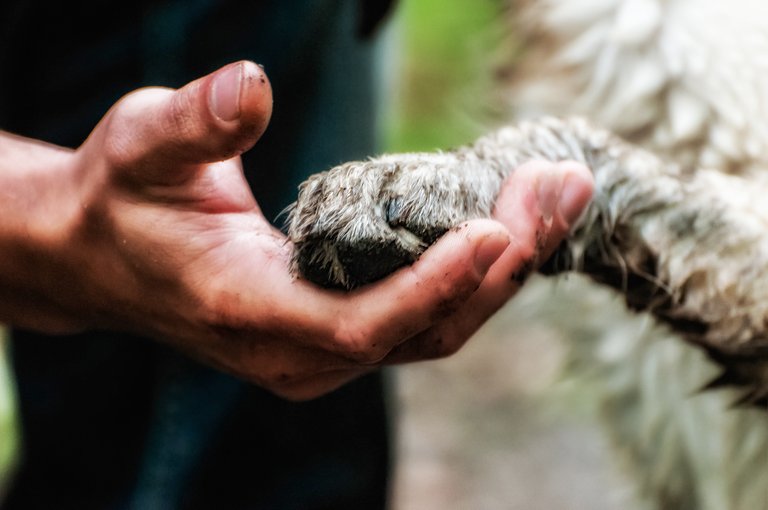 ---
Can a DREAM job exist?
Lol… I actually always have to laugh a bit when I see it. A dream job! Does a dream job actually exist? Or is that something that will always be a dream? Well, in dreams I am good, very good in fact. I have a vivid imagination… but only a vivid imagination does not make any money. And at the end of the month, the bills will still have to be paid. Fortunately, I still manage to do that every month, so nothing to complain about with what I'm doing at the moment. Only of course I also DREAM of getting more than that in my bank account so that I can have some left over to invest.
Earning with your passion is not work
Anyway… back to the dream job. In my view it simply does not exist. Because if you can do what you have always dreamed of, and earn what you wish to earn with it, then in fact you never have to work. If you are allowed to spend all day doing what you like to do most of the time, then in my opinion you can seriously call it no longer works. In my opinion, that is no longer called a job. Earning money with your dream, with your passion is not a job. That is allowed to play every day and your bank account is filled because you are allowed to play. Delicious right?
Photography & Blogging
In that respect, I'm well on my way apart from a few minor things. I am currently making my money from photography and blogging. And yes, that's what I like to do most of all. Their are a few downsides to this however. You see, after Rowan died last year december I was so happy to have at least a few photos in where he and I are together. I have thousands of photos from him alone, or with other dogs. But I have only a very few photos from us together. And that became the photos I valued the most after his death. The love we shared was so clear in those few photos. It was exactly that what I wanted to see and feel when looking at his photos. And it came to my mind that there are so many dog owners who take plenty pictures from their dogs, or other pets. But very few owners make photos from theirselves with their pets! And most of the time it is something you only start thinking of at the moment your beloved pet becomes a memory. I decided to offer photoshoots for owners & pets together. At the moment it is just enough to pay my monthly charges, but there is also nothing left. That makes it difficult ... and that makes it feel like "A struggle for life".
Besides that very important point, I am actually very satisfied with how things are going now. Photography is my greatest passion, Blogging is also a passion. And those two things combined mean that I can enjoy what I do every day. And in my opinion, to enjoy what you're making your money with, is quite a condition for meeting the "Dream job" criterion. Especially in combination with the fact that for the time being I still have to dream about the higher bank balance.
But what makes me do what I do? And that I consider that for the most part as my dream job?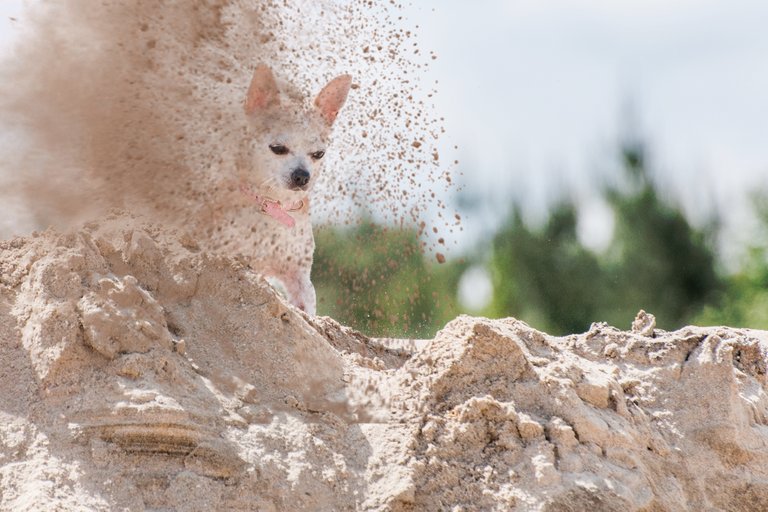 I have a certain freedom to choose
Of course I love to work with animals, I love to work with people. But I don't like people telling me what I must do! Also the fact that I don't have to be at work with my boss at 8 every day, that no one is 'telling' me what to do, oh wait, I said that already. That I have a certain freedom to choose whether or not I want to accept an assignment. And that there is no one who checks my fingers if I am doing it right. The clients who come to me for a photo shoot rely on my knowledge as a photographer. Of course people have wishes, but I don't see that as a burden, that's just a challenge to deliver the photos as they envision them. That sometimes stimulates my creativity, and sometimes it limits me ... but overall, it's never boring. One assignment is more fun than the other of course. But I don't see that as a downside either, because even in those cases I can still use a piece of my own creativity in post-processing. Ultimately, I am always the one who determines what the end result looks like.
Photography & Blogging combined
Blogging in addition to photography means that I also retain inspiration in addition to my assignments and keep looking around because there is often more to see in your immediate environment than you might think. And from reading blogs I often get inspiration for new blogs, but also especially for new photos that I would like to take. And as long as those ideas keep coming… and I'm still happy every time that I can and should get my camera. I won't complain and I always say that I don't have a job. And that's exactly what makes it a dream job, I think. Being busy with photography and blogging is not working for me. And not having to work…
That's what makes this THE DREAM JOB for me.