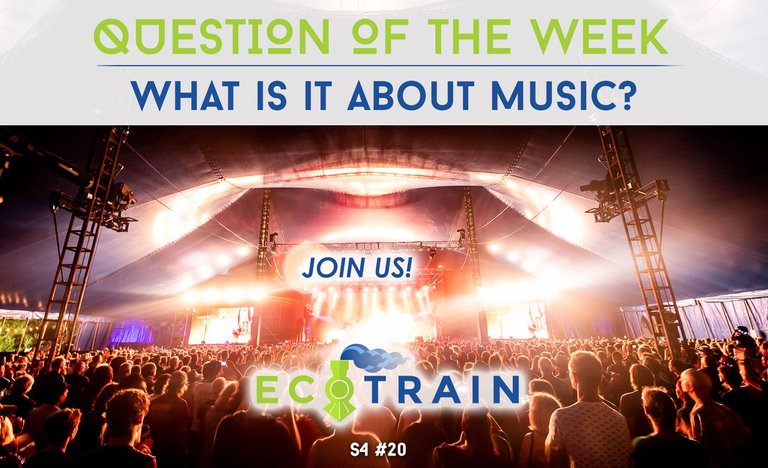 Credit
A topic close to my heart!
I often feel like participating in the ecoTrain questions of the week, but then I read it too late, or get busy and forget. It sucks because often I really feel I should participate when the topics are those that I find important or can relate to. Today I know that I'm on the late side for this week's question, my apologies for that but I didn't find time sooner due to a busy schedule this week. I have to participate because music is truly my first love!
Music in my youth
Just like writing, music can be so healing to the soul. I can't even count the times that music has been my therapy in my whole life, as it was so often the case. When I was a child, I was quiet and a bit of a shy loner girl. I never dared to speak up or let alone against someone but always took the safe route of shutting my mouth. Today, I have my heart at my tongue, the totally opposite of when I was a child, I can say that I wish that I sometimes had more of a filter. (self-knowledge is important too)
Where I didn't have many friends at school, I was a good student and always loved music so much that I could dream away listening to it endlessly. I always had an open mind to different sorts of music and never really stuck to on kind. I have always been able to appreciate a good artist, may it have been a pop artist or something totally different. I also always had a good sense of rhythm and could secretly dance for hours in my bedroom when nobody was watching.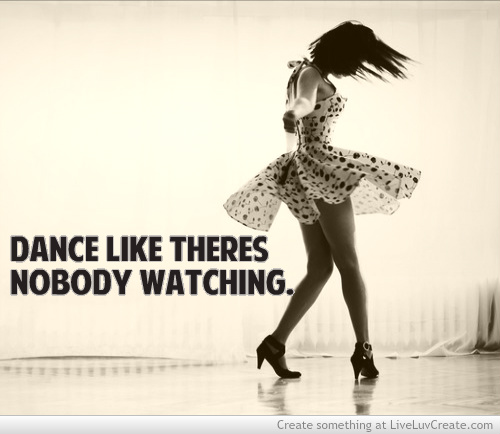 Credit
I felt free when I was dancing and for as long as I can remember, I know most of the lyrics by heart. It was quite funny when an ex-partner always said it was ridiculous that I could sing along with all these songs, even those that were famous long before I was born. It's true though, many golden oldies I love as well, and I can sing along with them. Some because my mom used to put these on (repeat) or others just from listening to the radio or tv.
Music as a young adult
When I was a young adult, I felt that music was running through my veins as it was the one thing that kept me going through hard times. Defeat after defeat, I kept climbing up and I can say that for every hard time in my life, there are at least a few songs that pulled me through. Memories can come to the surface quickly when one of these is played on the radio. Sometimes the most inconvenient moments, like in a cafe, which sucks because I can't help but tear up first before remembering the good things that came after the times that I felt so lost and put my music on repeat for hours to cry my eyes out.
It almost seems as if there's always a song that fits your mood perfectly and right at the moment you need it, they play it somewhere. Do you also find that it almost seems as if there is much more music to be found that suits depressed moods and when you need comfort? There are a few songs that make me feel in my strength until today when I hear them. When my ex broke up with me many years ago, I had a friend sharing her music story with me, she said I always listen to these two tracks and they make me feel so powerful because of the rhythm in there it pumps me up lol. So whenever I hear these, I have the same and have to smile about how I used to listen to them as well after she shared that with me.
Music today
Today, I have to admit that I listen to music not as much as I should. I don't automatically turn on the music when I start my working day, I mostly enjoy the silence. After a few hours, I realize that the house is so quiet and that I should turn on a bit of music or radio, which often I forget whenever I'm focussed. It's not that I don't enjoy the background music, but it's that I get distracted easily and value my working hours because I know it can be over next week (if the pandemic hits hard and they decide to close schools).
It's also that I often can get caught by the music if I have a great start of the day for example, very productive and in a good mood after a good sleep, I'm so happy that this will most-likely be a very productive day. If I listen to radio, and a song gets played that brings up heavy memories (there are quite a few of them), I can easily go from having a productive day to having a day full of tears feeling in a bad mood, and being on edge rather than being full of energy and in a creative flow.
We all know how hearing a song can bring back some powerful memories, and love songs are the most famous of those songs that we remember. Theses special sounds are like a doorway through time and space and can bring back those same feelings and memories that we experienced so long ago.Source
This is so true, it applies to me 100%. I have to admit, that sometimes when I know my day won't be great, I allow myself to listen to these songs for a part of the day, crying my heart out, and afterwards I will feel reloaded and like my soul has been cleansed for a while again. Some pain goes deep, and music can help wash away the pain for a while. I used to feel ashamed for doing so, now I don't, I nkow it will help me reload and get back into the good vibes the quickest.
Funny note: while starting to write this post, I did listen to some music :)
Have a great day!