---
Autumn is a second spring with each leaf turning into a flower.
---
Melancholy
Every year there is a moment when I suddenly become very aware of the impending change of the seasons. For me, that change is always strongest when we move towards autumn. And today when I went for a walk with the dogs, I suddenly noticed that the change is really coming again. It won't be long before autumn will invade our country again. The days are already getting considerably shorter. In the morning it stays dark for much longer, in the evening it gets dark much earlier. The short days and long evenings are coming… and every year I feel a kind of melancholy with this farewell to summer.
Living with the seasons
Since I came to live in the countryside in 2015, I live even more consciously with those seasons. Why I had this feeling so strongly today is not so surprising. At the very beginning of spring, the farmers sow corn all around me, and at the end of summer this corn is taken off the land again. Literally all summer I have corn on the land all around me… and today I saw that some pieces of land were bare. On another piece of land they were bruising the corn… and on a single piece of land the corn is still there. But for how long? Not that long anymore ...
---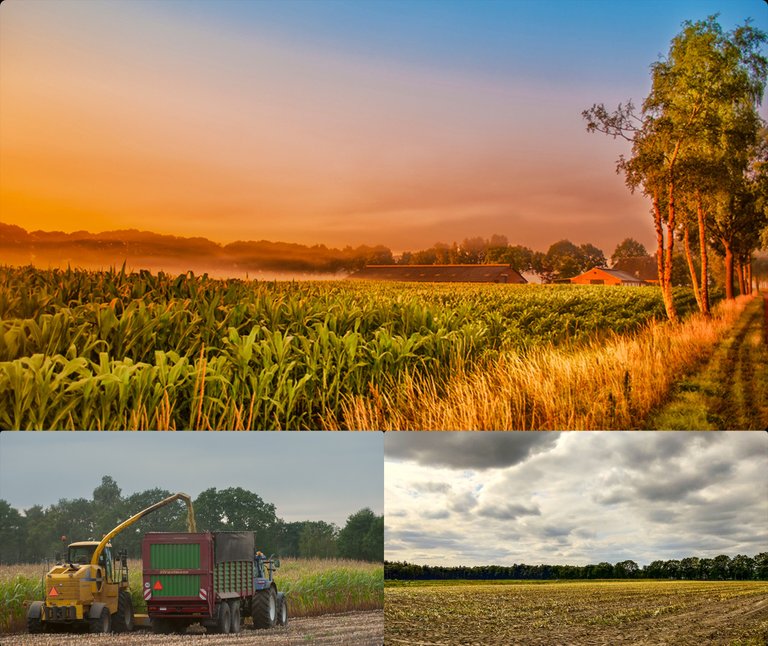 ---
It's almost fall ya'll
After a number of years in the countryside, I have learned that this really means that the end of summer is near. That it will no longer take long before the first night frost is expected. And what I have also learned is that farmers do not allow themselves to be fooled by weather forecasts. They consciously live with nature and often feel when the time is right.
Seeing that the corn had already been removed from the land, that they are preparing the feed for the coming winter period gave me a melancholy feeling because I am not at all ready for these cold dark days. For the long evenings and days when the temperature hardly rises above zero. I still enjoyed the summer way too much.
Unnoticed changes
But while I got that feeling, I suddenly realized that I had already made adjustments myself unconsciously. I haven't even noticed, but about 2 weeks ago I walked out the door in a t-shirt and shorts to go for a walk. I just have a jacket on now. And that change went unnoticed. In the evening I often wear a sweater again because the evenings have become considerably cooler. Due to the very weird year that we are in, and I now come into busy environments even less than usual, it all went unnoticed. Normally you see that the terraces are becoming emptier and that the street scene changes in terms of clothing. Now it is all going unnoticed, but it is happening nonetheless.
---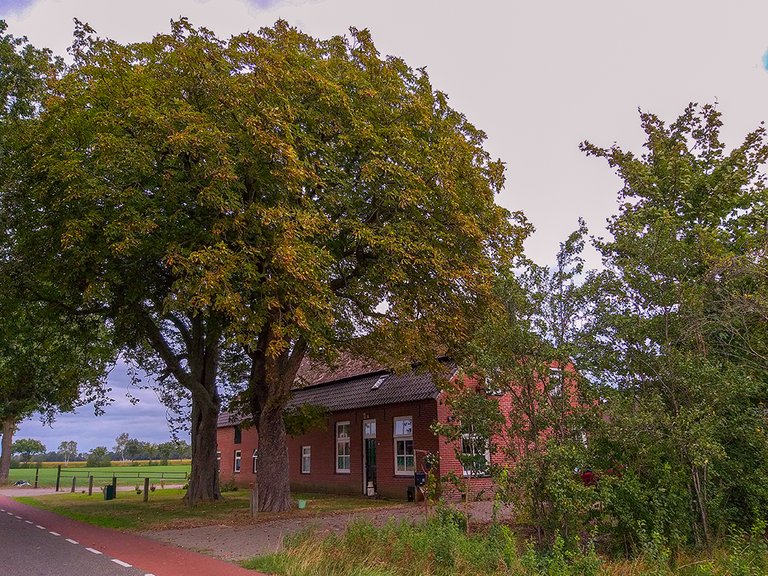 ---
Nature can never be controlled
Despite the abnormal situation due to corona. In where we all are controlled in what we are allowed to do, which I also do not want to consider normal, the 4 seasons of nature cannot be controlled. They will not be guided and autumn is irrevocably coming. I feel it in the air, I notice it in myself and I see it in nature. The large wild chestnut trees in front of my house have been dropping the chestnuts for several weeks. The leaves are slowly turning from green to yellow. The sun is still shining, and we now have a few late summer days, but it warms up much later than when it is high summer. And the sun is also gone much sooner… so that it is not very hot at all in my opinion, but only pleasant. And as these dark thoughts threatened to overtake me, the dogs jumped and played around me.
Lana, Myla & Skipper
Seeing Lana's always cheerful muzzle, Myla's incredibly sweet faithful gray muzzle, and the young Skipper's always mischievous muzzle, I got all warm inside again. And I realized again how rich I am with these 3 dogs around me every day. Bring on the dark cold days. Bring on this autumn and winter.
---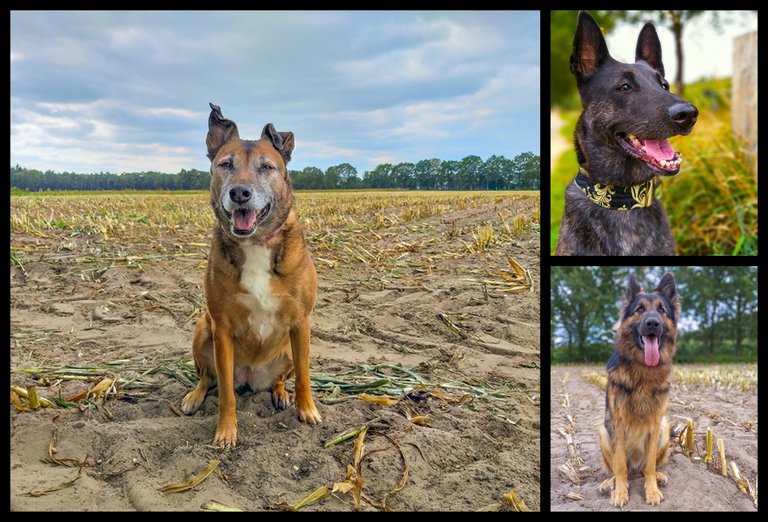 ---
The love for and from my 3 dogs keeps me warm.