While scrolling on hive I discovered a new community, started by @silversaver888 and @thekittygirl that I just couldn't pass up. Here I had to jump in ... and write an introduction post!
I don't write about those typical girls things that often, mostly my posts are related to my dogs, or photography, and lately my personal crypto journey towards my goal as well. But oh how nice it is to talk about just typical girl things. Because even though my life mainly consists of my dogs, photography and the unfortunately not too rosy financial situation. Nevertheless, I am and will of course remain a woman. And I love to just relax with a post that is just FUN.
So let me start by telling you a bit who I am.
---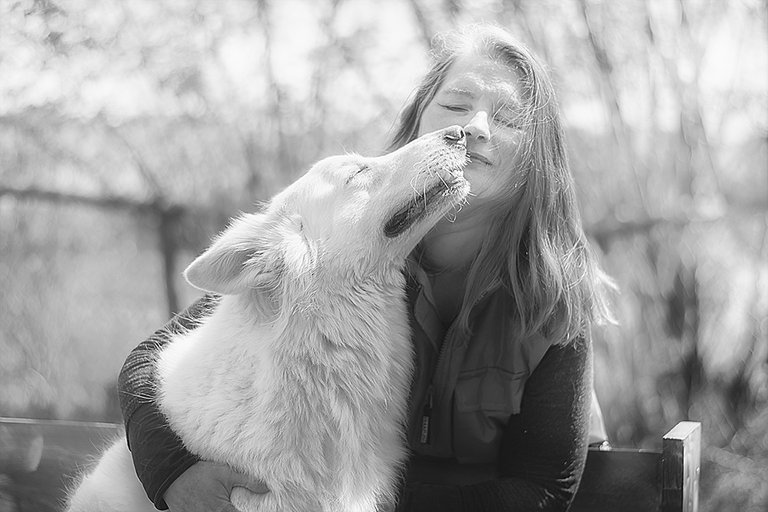 ---
Rowan my "Forever HeRo"
As my name implies "hetty-rowan", Hetty is my name… and Rowan is not my last name but the name of my first own dog. A dog who has stood by my side for 11 years as the most loyal friend I could ever wish for. Unfortunately he passed away on December 21st from anal gland tumors, but in my heart he will always be with me. That's why my discord name 'Forever HeRo#7082'. Forever Hetty-Rowan, and he is and will always be my hero. So double meaning ...
Dogs, dogs, dogs
I think my most important passion has already been found by mentioning Rowan. Dogs! Yes… dogs. I have loved dogs all my life. It started when I was a little girl of about six years old when my grandfather bought a Malinois puppy. I loved that dog and if they lost me they only had to walk to Bruno's loft. Guaranteed that I would be there. Playing with him or sleeping against him. And as crazy as I was with Bruno, he was so crazy about me. He was also protective because when I was sleeping against him he would not allow them to take me out of the loft. That was my first encounter with dogs loyalty and love.
---

---
A pack of dogs
Yet it would take years before I would have a dog myself… And that eventually came after the death of both my parents. After Rowan, Myla soon joined. After Myla came Lex, an elderly dog who was urgently looking for a golden basket and eventually Lana also came from the shelter. It is busy with 4 shepherds in the house. And you can also imagine that I walk the necessary kilometers a day to give all dogs their exercise.
Losing two dogs in two years
In 2018 Lex passed away after a stomach tilt at the age of 15, and in December 2019 I had to say goodbye to my little everything Rowan at the age of 11. Now only Myla and Lana were left of the original pack. And I soon noticed from these two girls that they felt a lack. After Lex's death, I had also noticed that they really mourned the loss of Lex, and after Rowan's death, this was even more present. They weren't that happy anymore, and I also missed having a male dog around me who could keep the ladies under control. It did not take long before another dog who needed to be relocated came our way.
---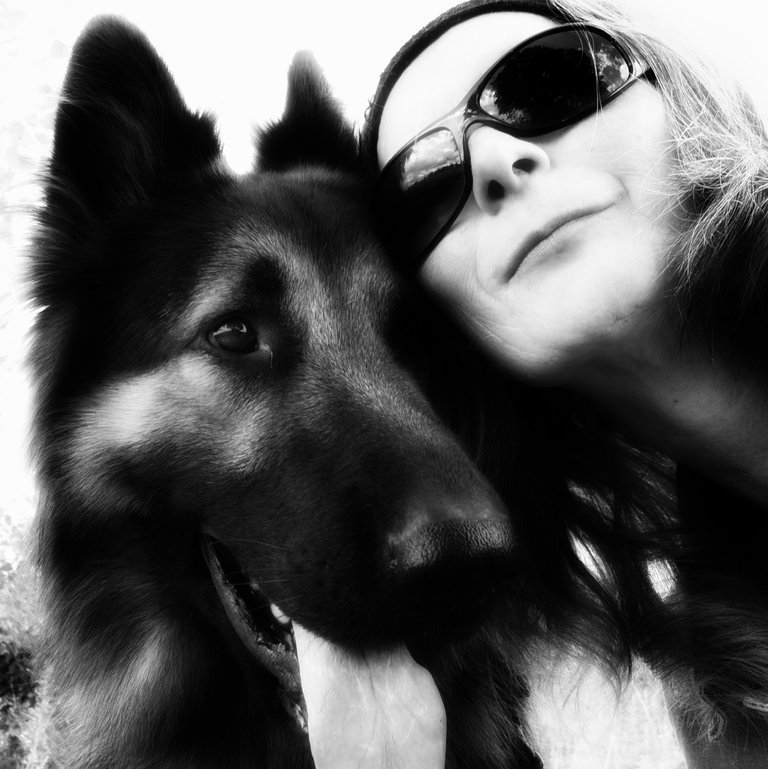 ---
Skipper joins
This time a beautiful young strong guy who especially Lana can keep under control. Skipper made its appearance in February. He is also a dog who was looking for a golden basket. Bringing Skipper into my home made my days busier again because this young guy had to gain confidence and he still really has to be educated. So we spend a lot of time working together to bond and during those moments I try to teach him things in a playful way. Which works quite well so far. In the six months that he has been here now I have seen him blossom from a fairly quiet closed dog who did not know what to do and did not dare to make mistakes… into a dog that is open and free, and more and more challenging to play. He's faithful, he's sweet, and he's daring to be himself now, knowing that even if I don't agree with what he's doing ... I'll never punish him physically. He learns very quickly and can be found by my side all day, just like Rowan.
And yes again with 3 dogs in the house… walking is still a regular part of my day. I spend many hours outside. Preferably in the wild. That is something I can really enjoy. Unfortunately due to the bad financial circumstances not what I would most like to do. What I was used to doing is now not possible… I prefer to drive the dogs to a beautiful location to walk and photograph for a few hours.
Now walking the dogs is always the same. The forests that I can walk to from home have become our daily terrain and every time the same environment is fine for walking the dogs, but as a source of inspiration for photography it is a bit deadly. Unfortunately.
---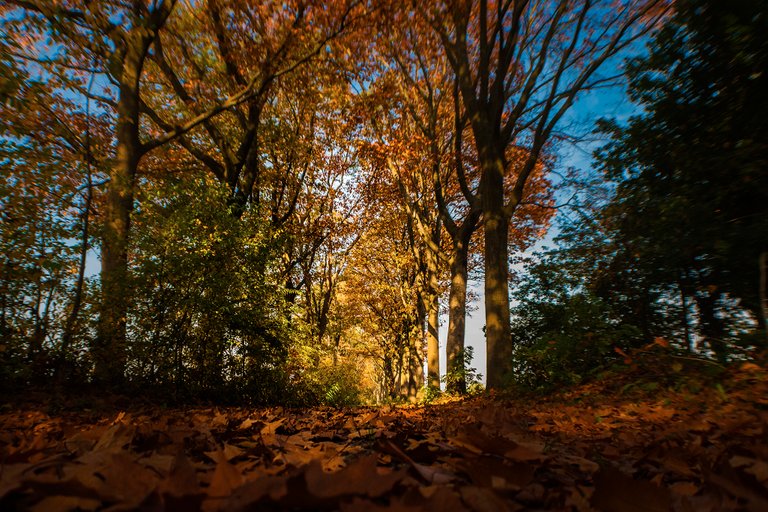 ---
Photography
And with that I have addressed another important passion… Photography is in my blood. I just have to photograph what I see, but I prefer variety. Although I mainly photograph the dogs, I still think it is important to have the necessary variety in order to not always take 100% the same photo. And photographing landscapes is also something I can completely lose myself in. If I'm in the right mood and really go for it with the camera hung around my neck, I can stay away for hours where I no longer have an eye for reality and completely lose all sense of time. I am only concerned with seeing the images that I want to create and that piece of relaxation is simply wonderful. Completely lose yourself in that one moment, the only thing to be concerned about what is there, and what you see in it and what you are already going to make of it in your thoughts. So wandering through nature with a camera and dogs is what kept me going in the most difficult times… and that's why I've kept fighting to make it a little better every day. Which also works. I'm not there yet, but I'm on my way to get there.
What I did in the past
Passions from the past that I could no longer do, or that have simply been wiped out are horse riding, sailing, painting… what I should pick up again. Drawing is the same as painting, I should pick it up again but the inspiration is not there yet. I did a lot of writing poems… but after the death of my parents it stopped and never really came back. Once in a while, but not like it used to be. Well maybe it will come again… and if not, good too. With photography I can also tell a lot and I can express my feelings in that too.
Well… what else can I tell you ladies?
My age is not at all important to me, how I feel is much more important. And that is usually still young, and sometimes very old. But anyway as long as I can still walk for miles with the dogs every day, I feel good. And that is the most important.
I have never been a typical shop-a-holic, but nevertheless I can really enjoy it IF I really take the time to go shopping.
Surely more things will come to mind, but that will be for the next post. The most important thing in my life now is the love for my dogs, being busy with the dogs and photography.
I look forward to getting to know more LADIES OF HIVE and reading your posts.