---
Find what gives you joy, and go with that flow
---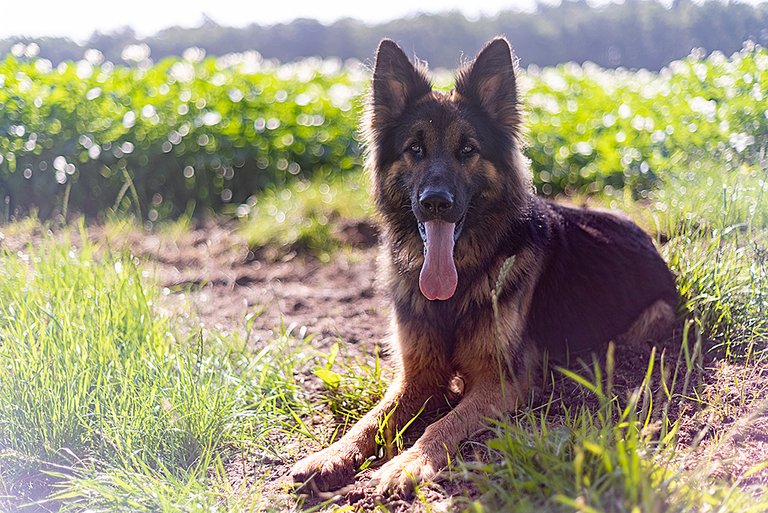 ---
Feel like update EVERYTHING in just one day
Do you also recognize this, if you have been away a lot more than you normally do, that as soon as you stay at home for a day you also feel that you have to do EVERYTHING? In any case, that is very recognizable to me. The cleaning jitters strike while it is not necessary at all more than usual. Some things have been left out and I really get the feeling that I have to update that in a day.
But the dogs want and deserve attention
But I also have a whole series of photos to edit, so that also means a lot of time behind the pc… and while I'm doing that I keep losing my focus because the dogs of course also want attention, and certainly deserve attention. Especially with the still young Skipper, I now notice a very big difference.
First we had to build trust
Leaving is already a thing with him. He could be alone. But I am not very used to being away from home a lot. When Skipper came to live here in February, there was no mention of corona yet, but I was dealing with a dog that had just been removed from his safe environment and was still completely insecure in his new home. Because I believe that a dog should first be given the opportunity to build trust, I only left home when there was no other option, and then returned home as soon as possible.
Than the corona crisis started
Pretty soon after, the corona started interfering with everything, and it became more and more 'normal' to only leave home when you really had to. For a long time, going somewhere was not allowed, excursions were impossible and so leaving home was limited to just getting groceries and back home. That had crept in so much that afterwards I had to spend time again on 'learning to be alone'. And now that I can go away from home more and a little longer, I have to deal with something else. Skipper accepts that I am leaving, he does not break anything, he is calm when I return home. But after that he wants attention, and he has to lose his energy! That is of course also logical. After all, he is not even 2 years old.
He needs to lose his energy
And I want to give him that attention too. I also want him to have the opportunity to lose his energy. After all, a happy dog ​​in the house is also better for me than a dog that is going to be annoying because he still has too much energy left that he cannot use.
---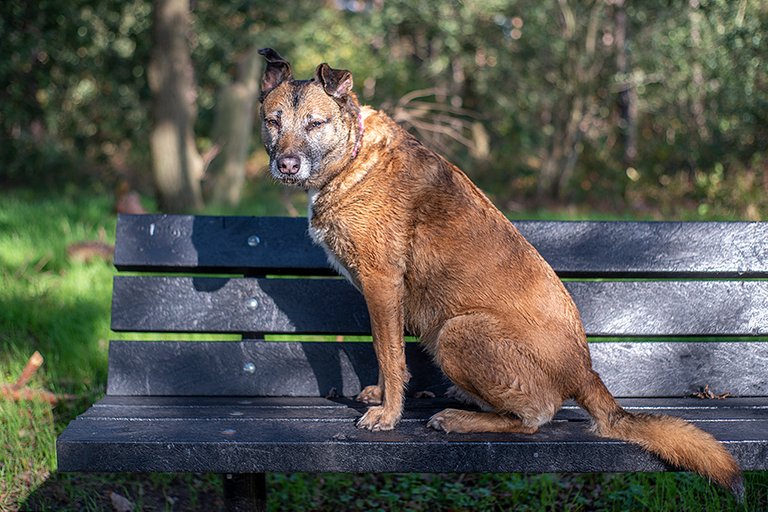 ---
Being more away has consequences
Due to circumstances this week has been a week for me in which I am away from home much more than was normally the case. And that also has consequences for the time I can spend with the dogs.
I had planned to do a lot
Today happened to be a day when I was away for an hour at most, so you would think plenty of time for the dogs. But just because I didn't really have to leave today, I had to do other things today. I have a lot of photos to edit from the past few days, and of course also a house to keep clean. In short… just a day when I wanted to work with concentration things turned out completely differently and I completely lost my focus because, yes, my own conscience did not give me any peace of mind.
Spoiled furbabies
Of course I know with my mind that I have a bunch of spoiled furbabies around the house. That they are almost never alone and always get all the attention they want. But my feelings and my mind sometimes argue with each other about that. And today was such a day. I was busy in the house, and I made quite some progress with cleaning too, and yes in between cleaning I also edited some more photos, but I could have done MUCH MORE if I hadn't gotten the feeling every hour that I had to play and cuddle with the dogs for at least half an hour. And in addition to all that playing and cuddling, there are of course also two long walks a day. And in addition, in the morning and in the evening they are briefly let out.
Those sweet dog snouts
With my mind I know that they really do not lack anything. But my feeling thought I had something to make up for. And the faces of those dogs that looked so faithful to me while editing photos won out over my job every time.
They won again
Sometimes I wonder if I am crazy ... well, crazy about my dogs. I am for sure. Nobody has to doubt that. In any case, the result of now is a different blog than I had planned. My work is not done. The dogs have won again.
I had an excues
They have all had and enjoyed extra long walks. For myself I had the excuse that I had to enjoy the wonderful weather we still have this week. Tomorrow the temperatures will drop again and who knows what it will be next week. The photos I have to edit will still be there next week, that's for sure. But whether the weather is still nice, or whether I have to walk through rain and wind again? That cannot be said yet. And I know that I love to walk with my spoiled monsters, but that I really enjoy the walks considerably less where I almost blow out of my shoes and come home completely wet.
I spent my day outside with the dogs
So despite a day full of plans, all those plans literally turned out completely differently. Instead of a really big house cleaning, and lots of photo editing, it turned into cleaning what is needed, edited a few photos and spent the rest of the day with the dogs. Cuddling, playing and walking… They have enjoyed themselves and are now sleeping peacefully, and my mind and feeling are aligned again for a while.
Hopefully I'll do a better job tomorrow!
---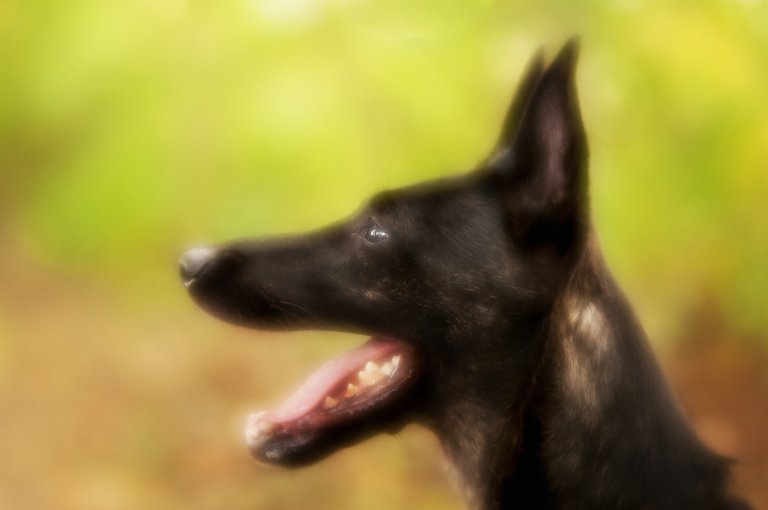 ---