Everyone has become fond of newly emerging digital currencies, thinking that they might achieve a great profit for them. An example is a lot of currencies that rise nearly 500% in a few days.
But also with a large profit percentage there is a large potential loss percentage as well.
About a month ago, Yfi became a big hit, conquered the market and became the talk of all cryptocurrency websites.
The high price of the currency is due to the fact that it is limited in number, as there are only 30,000 pieces.
As it rose in just two weeks by nearly 1000%, as the currency price ranged from $ 900 to about $ 9,000.
Everyone was disappointed, and no one wanted to buy, thinking that the train had passed him, but that was not the case as the currency continued to rise until it reached 20 thousand dollars.
As usual, everyone also thought that the opportunity to buy became non-existent, but as we say that crypto contradicts everyone's expectations, as it rose again to reach 36 thousand dollars.
What happened ?
After the Bitcoin price fell from 12 thousand dollars to 10 thousand dollars, all other currencies began to decline, but more.
As usual, the YFI also fell, reaching a price of about $ 20,000.
With the new wave of decline that happened in currencies, its price has now reached 12 thousand dollars, with the beginning of suspicion in the projects of the Defi and it is just scam.
What may happen in the future?
Perhaps, by the end of this year, there will be a big change in currency rates, either the rise to the moon or a big fall.
Although all expectations support the rise of Bitcoin to new levels with the beginning of the new year.
But it remains unclear until now.
So the best solution to avoid big losses is to divide your capital between USDT and the currencies you want to buy.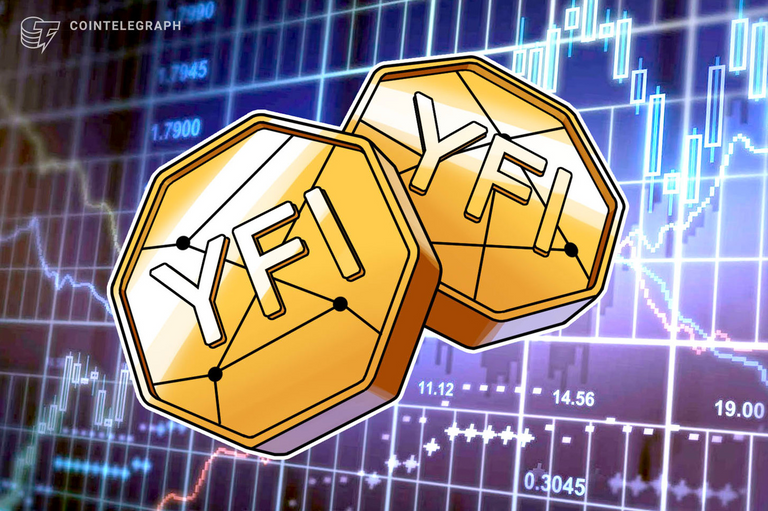 Thanks