Usually, when people interfere with the affairs of the wild, nothing good comes out of it, but sometimes it becomes something interesting.
The old swamps, which are located on the outskirts of our city, are very often subjected to self-occupation by people who decided to establish their garden there.
But, just as often, these gardens are forgotten.
Today, in these abandoned areas, one can find flowering, cultivated plants that do not tend to live in the wild and in swamps.
Precisely, such a purple human footprint, I found in the middle of the swamps.
These flowers looked like magnificent gems that broke through the rock and shone with their beauty.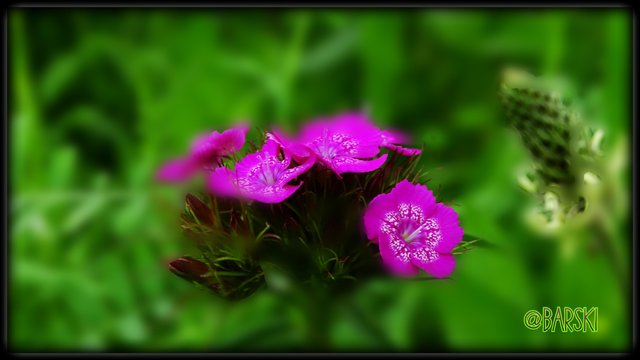 Photos taken with a Sony Cyber-shot DSC-HX300 camera
I edited a photo in the program PhotoDirector, which I also installed on my smartphone.
Author @barski
Ukraine
For my publications, I do not use stock photographs, it is fundamentally important for me to use photographs that I have made with my own hands for publication and I can name them - authorial work.
You can go to our blog on the Beehive platform by clicking on the bee.