A couple of days ago, we took an evening walk and, on the side of the road, I see a beautiful raspberry bush, under which boards were stacked.
Several branches with berries were broken and they lay on these boards.
This wooden base has become a real trap for berries, the purpose of which is to give seeds to fertile soil.
But, there is always a chance that. a bird will come and eat these berries, or rain will fall, which will move these branches from their place and the berries will roll down to where soft soil awaits them.
They have to grow, because they are seeds!
This is how the plot looks if you develop this story, but at that moment, I photographed delicious berries, which were beautiful.
I hope you got the taste and smell of raspberries while looking at this photo.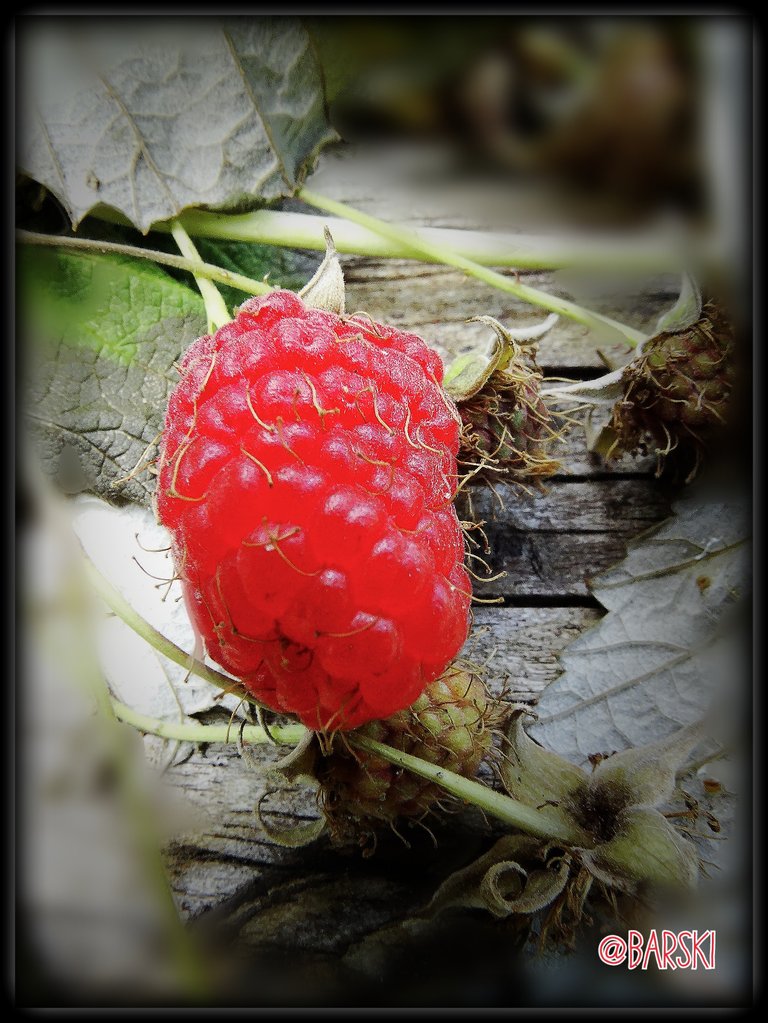 Photos taken with a Sony Cyber-shot DSC-HX300 camera
I edited a photo in the program PhotoDirector, which I also installed on my smartphone.
Author @barski
Ukraine
For my publications, I do not use stock photographs, it is fundamentally important for me to use photographs that I have made with my own hands for publication and I can name them - authorial work.
You can go to our blog on the Beehive platform by clicking on the bee.