You are walking in a blooming meadow. Everything around is strewn with snow-white flowers.
You decided to take a closer look at the flower.
You stretched out your hand to him and suddenly, everything around, began to be shrouded in fog, the colors began to lose their brightness, you feel that. unknown force, somewhere, you, pulls and, you wake up.
A dream, it was only a dream.
This is probably what the dream border looks like, which I wanted to depict in this photograph.
I wanted it to be, something fleeting, light, airy and intangible.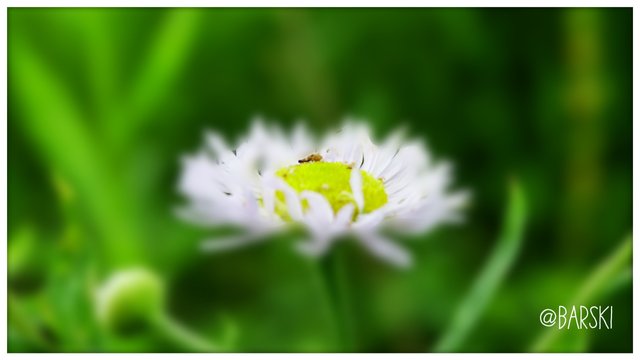 Photos taken with a Sony Cyber-shot DSC-HX300 camera
I edited a photo in the program PhotoDirector, which I also installed on my smartphone.
Author @barski
Ukraine
For my publications, I do not use stock photographs, it is fundamentally important for me to use photographs that I have made with my own hands for publication and I can name them - authorial work.
You can go to our blog on the Beehive platform by clicking on the bee.