When we were kids, we used to organize sniper competitions. We practiced shooting at tin cans with slingshots, which we made from forked tree branches.
Not everyone, slingshots turned out well.
The best slingshots were made from a rubber band, which was designed to stop bleeding and a piece of an officer's belt, into which a combat charge was laid.
It was a formidable weapon and I was not a good marksman.
Then, forty years ago, I could not find good bullets for a slingshot, the best were considered balls from a bearing.
My charges were chunks of river pebbles, but they were irregular in shape and did not hold up well to the flight path.
It was a fun time.
Honestly, I already forgot about it, but, a few days ago, I remembered about sniper shooting when I saw the ball of the moon, which, like a ball of a bearing, fit comfortably between the branches of a tree that looked like a slingshot.
This is the coolest outfit. which one would imagine.
I got a unique opportunity to shoot with a lunar projectile.
The moment has arrived.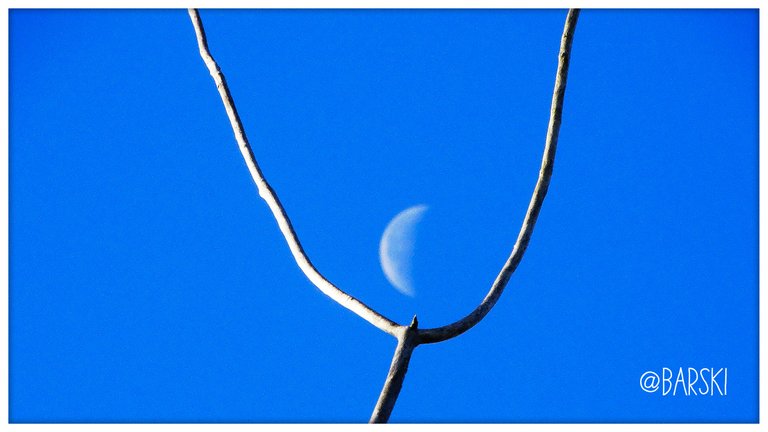 Photos taken with a Sony Cyber-shot DSC-HX300 camera
I edited a photo in the program PhotoDirector, which I also installed on my smartphone.
Author @barski
Ukraine
For my publications, I do not use stock photographs, it is fundamentally important for me to use photographs that I have made with my own hands for publication and I can name them - authorial work.
You can go to our blog on the Beehive platform by clicking on the bee.