If you look at the honeycomb that bees build, then, at first glance, they are perfect.
But, over time, when bees, for some reason, begin to build queen cells to replace the queen bee, this ordered structure is disrupted.
Gaps and incomprehensible growths may appear in the cells.
This is similar to the doubts that people visit.
Doubt and caution, they are similar, but doubts can swallow you completely and this is our worst enemy.
The ideal remedy for doubt is our sense of purpose, reinforced by situational awareness and balanced risks.
I was prompted to such a soap by a paved road that reminded me of a honeycomb.
Time is ruthless, even a stone cannot resist it.
But, all this has a positive side. We know our enemy and we know with whom we have to fight.
And, the road service, after one of the officials drives a car wheel into these holes, will repair the road and it will be like new.
In the same way, the beekeeper will do the same, who, over time, will replace the damaged one. honey frame, on a new one, with perfect honeycombs.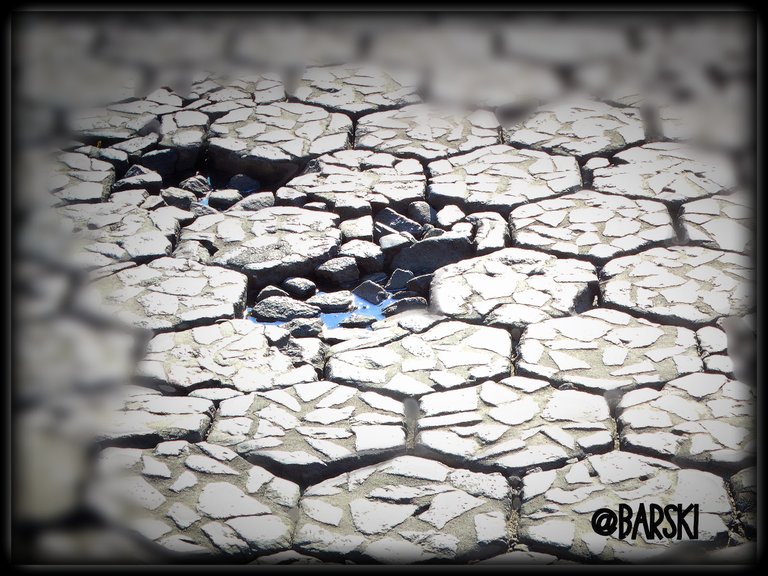 Photos taken with a Sony Cyber-shot DSC-HX300 camera
I edited a photo in the program PhotoDirector, which I also installed on my smartphone.
Author @barski
Ukraine
For my publications, I do not use stock photographs, it is fundamentally important for me to use photographs that I have made with my own hands for publication and I can name them - authorial work.
You can go to our blog on the Beehive platform by clicking on the bee.