Indigo is one of the colors of the palette, which, in our area, is quite rare.
A few days ago, I saw a plastic bottle that someone threw away and it was lying in a dense bush.
It was empty, but water droplets condensed on its surface, creating an interesting composition, like a whirlwind of indigo.
I was glad that my camera, almost always, hangs on my shoulder.
Such a photograph, with ease, can be used as a background image, or, as a basis, for an interesting collage.
As the saying goes, if there is a foundation, the rest will follow.
My island teaches me to be attentive to the little things, because they contain a lot of useful and interesting things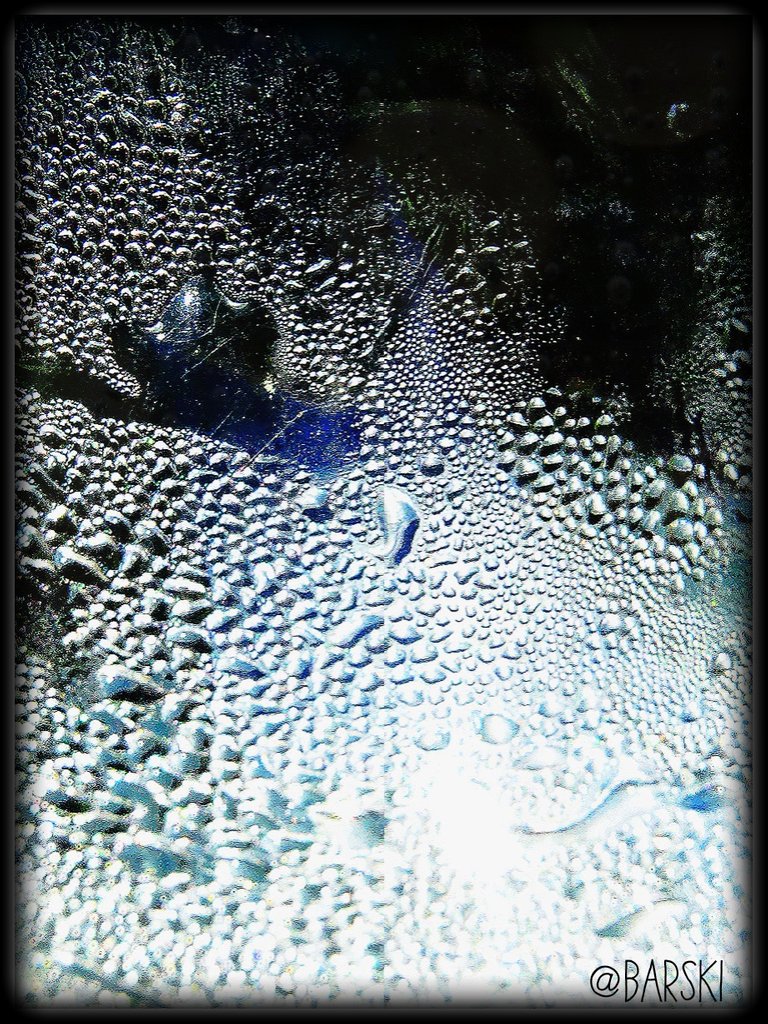 Photos taken with a Sony Cyber-shot DSC-HX300 camera
I edited a photo in the program PhotoDirector, which I also installed on my smartphone.
Author @barski
Ukraine
For my publications, I do not use stock photographs, it is fundamentally important for me to use photographs that I have made with my own hands for publication and I can name them - authorial work.
You can go to our blog on the Beehive platform by clicking on the bee.