---
Financial Setback, But NEVER give up!
---
A setback on the way to my goal.
As is now known by many of you, I do my best to achieve the goal I have set. And I certainly do not intend to give up. On the contrary. Since I am now falling behind on my schedule, it is time to fight even harder for it, I must and will achieve what I have planned.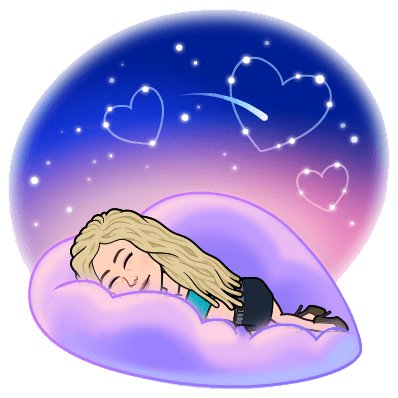 Falling behind schedule?
Yup, yesterday night when I was in dreamland, my dazed brain slowly realized that my phone was vibrating next to my ear. That trembling took a while before I realized what was happening and what woke me up. But when I realized it was my phone, I immediately checked. I didn't feel like I could ignore this. Finally, I turned off all unimportant notifications before going to sleep. So when I wake up in the middle of the night from a vibrating phone, something is wrong.
Maybe an emergency call?
At first I thought it would be an emergency phone call from maybe my sister… but luckily it wasn't. What it was, however, also startled me, and I was immediately awake when I discovered a whole row of text messages from Coinbase. That meant that someone was trying to log in to my account. Now I'm not that rich, and I don't have much on Coinbase anyway… but the 10 euros in Compound I had earned with Earn there, I didn't want to lose it just like that.
Check my email
I decided to check my email too, and it got even weirder there. The Compound was converted to Bitcoin! And I was sure I had not done that myself. Finally I was asleep until my phone warned me to take a look.
Angry, but frightened too
Now I got angry for a moment, but I also got a frightened feeling. Because if they are in my Coinbase, could they also be in my bank account? Or could they be in my Hive account, or could they ... Now I have to add that I am never at my best if I am suddenly awakened and then immediately have to act. But anyway, I logged in to Coinbase via my phone and sent away the Bitcoin that was there to another wallet. In any case, that would be safu now.
2FA verification
Then I checked everything in my mind and checked what I could think of… I had the 2FA verification on everywhere. Turned off the wifi for caution… and then I decided to sleep for a few more hours. And think for a moment what my next steps should be.
Scan all devices on the network!
When I got up that morning I quickly let the dogs out and then I scanned all devices on my network with Malwarebytes. This indicated everywhere that it was clean, so what now? I didn't trust anything anymore… And not so smart, but I'm afraid I panicked a bit. Because was this a coincidence, was this a one-off or what ... Not knowing made me send an email to my internet provider and then I realized that I could also send an email to Coinbase.
PC was updating
In the meantime I saw that my PC was updating, and I immediately decided when it was ready to run another scan with Malwarebytes. When the pc finished updating he asked if I wanted to restart NOW, (Yes I have windows), or later. First I wanted to scan it again … and so I let Malwarebytes scan my pc again, then restarted the PC, and…. ow shit no! A blue screen and "automatic repair is started". What is this again?
What the woof!
Okay, don't panic ... little problem. This will be resolved in a moment. Automatic Repair,… DOES NOT WORK! Ow shit, now what? Don't panic, well, you get the idea… I did panic. And tried to get my pc to start but whatever I did. My PC didn't work. He was dead! Got stuck in the process from the Automatic Repair which then failed to fix it.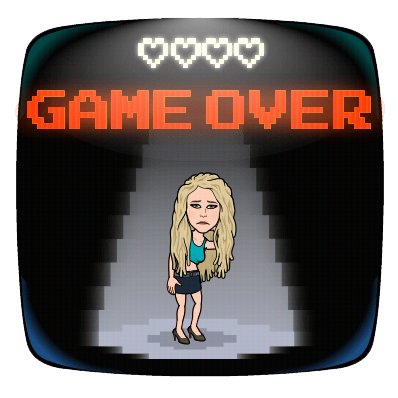 Find a solution
In my mind I now linked the two things together and thought I was sure there was a problem with my network. But I would later look at how I had to find out. First I had to find a solution for that PC that was dead. So I searched through my phone for a PC repairer nearby and I took my pc immediately overthere. Unfortunately this will cost a few bucks, but without a PC is not an option. So that's the financial setback that now leaves me behind on my earnings schedule… But that's what it is.
The other problem also had to be solved.
In the evening, once I had turned my old laptop back on, I started looking and talked to @moonunit. Thank god there are experts on this stuff here. And since this morning I know that at least the lookup table of my router is not compromised. So changing the passwords of both the WiFi and the router itself, and setting that only 1 device can access the WiFi network at a time should at least offer more security. All devices that have access are clean according to Malwarebytes… and the passwords changed, access restricted. Beautiful! That's taken care of.
My PC is being repaired… even gets a clean install and then all documents and photos are restored to the disk.
Wait a moment, maybe it was not on my end ...
And then this morning I receive an email from my internet provider, there is nothing strange on the network. But I also get an email from Coinbase, and that now makes me suspect that the problem may not have been with me at all. Because what is the case now.
Verificationcode ...
There was logged in on my account WITHOUT a verification code. Which shouldn't be possible at all. The verification code should have already been entered to log in. UNLESS someone has to log in who is authorized. That can only be an insider, and that is allowed in an account without the verification code. The e-mail stated that it is probably also possible to carry out a conversion without a verification code, but a transfer or withdrawal is not possible. A verification code must be entered for this in all cases.
Now it's becoming another story
That gives a different view of things. Maybe there weren't any issues with my network at all, but was the issue with Coinbase? It is now being investigated and I will be kept informed.
A little more relaxed
So probably the two things are completely unrelated, the attempt to steal my crypto from Coinbase, and the fact that my PC messed up and needed to be repaired. Anyway, I am a little more relaxed again, and I find it only sour that I have to pay the bill for that PC. That gives me a setback that I did not expect. But besides that ...
Yes, I was shocked, I panicked for a moment… but they can't beat me. I'll reach my goal
Just