Hi
#splinterlands Lover
It was a great season for me opened a few loot chest and some are really great. I am not so lucky but It was not bad to open a gold foil epic card.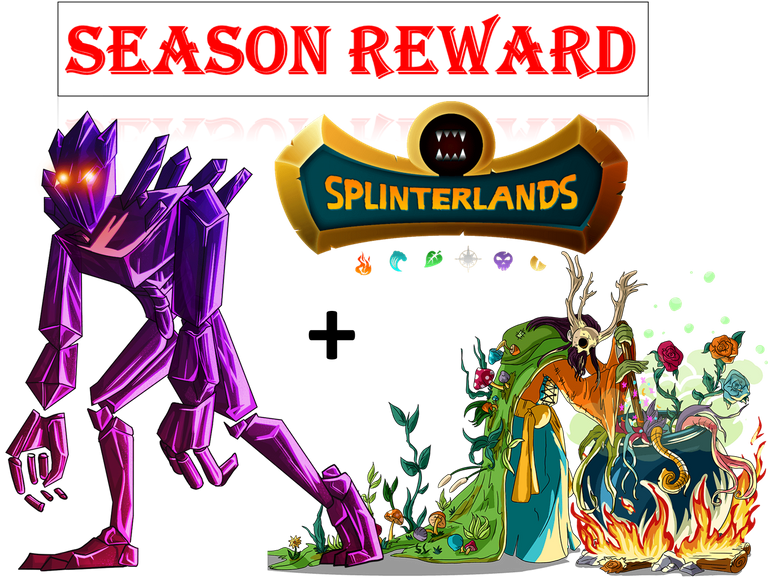 EPIC REWARD CARD - GOLD FOIL ONYX SENTINEL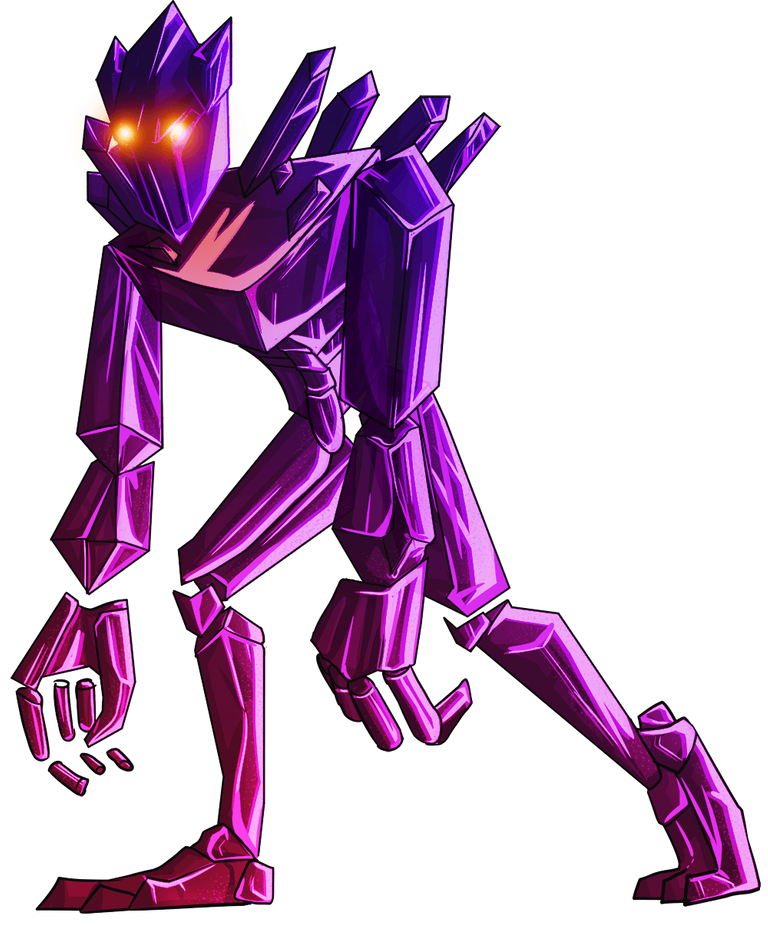 If I have to say about these cards, ts like smaller brother of Lord Arianthus but as strong it is Long ago, a Dwarven king amassed enough onyx to create a single Diamond Golem, but his creation would not be controlled.
It single-handedly brought the Dwarf kingdom crashing down around itself, burying it in the ground for thousands of years.
One day, long after the Splintering, a group of Kobold Miners accidentally freed the Sentinel. Their axes broke as they struck the beast's stone body.
The Sentinel's eyes glowed with a deep red, and with a single sweeping blow it crushed the Miners. The Sentinel then began its long and lumbering escape from the prison of boulders. It finally made its way to the mouth of the largest cave into the Molten Mountains, where today it stands silently as a guard.
The Sentinel is waiting for something, perhaps a great enemy against which the Mountains of Fire must be defended.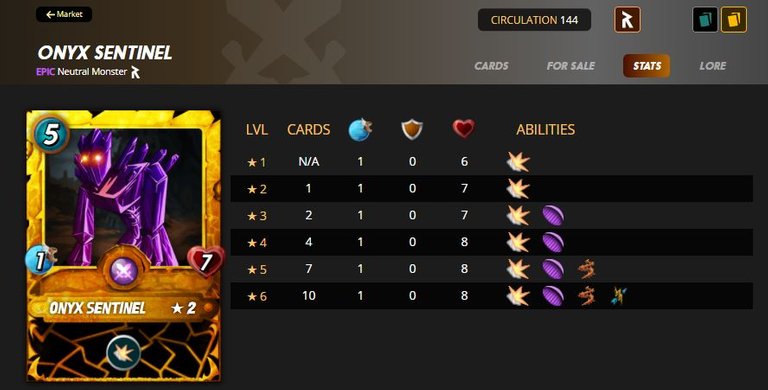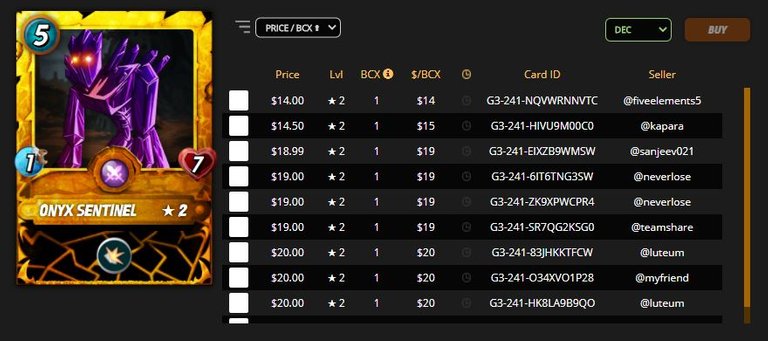 MY GF Reward Card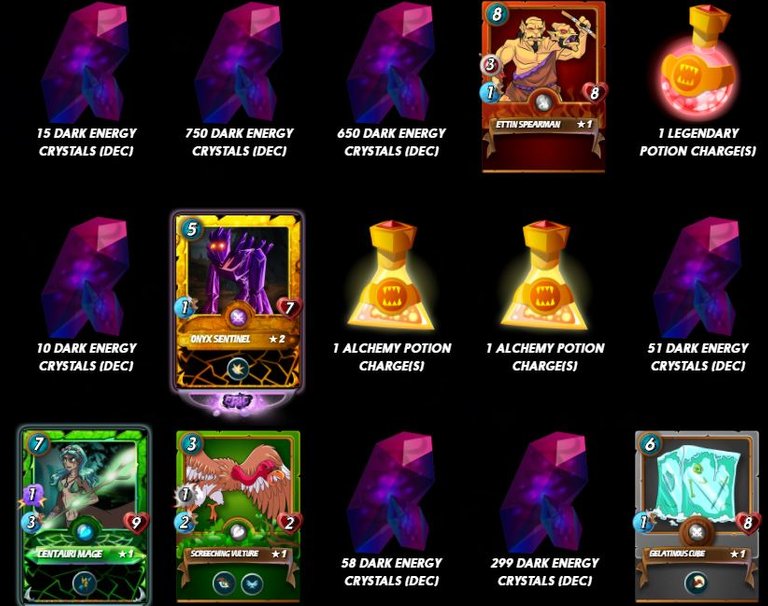 Legendary Spirit druid grog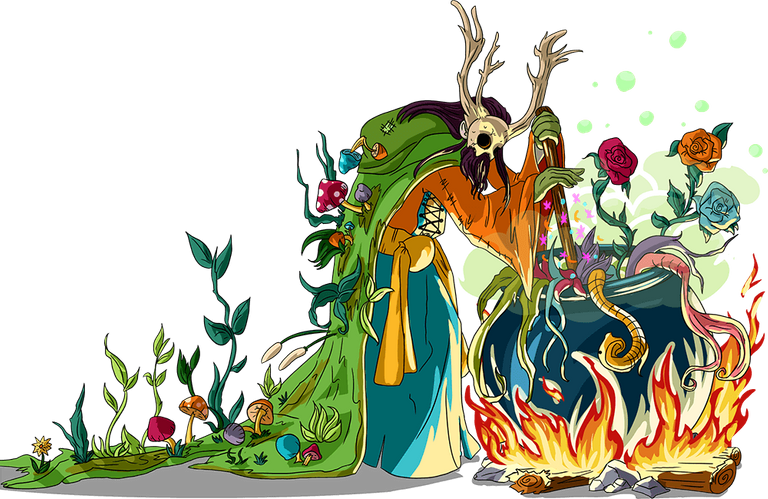 MY LEGENDARY CARD IN SEASON REWARD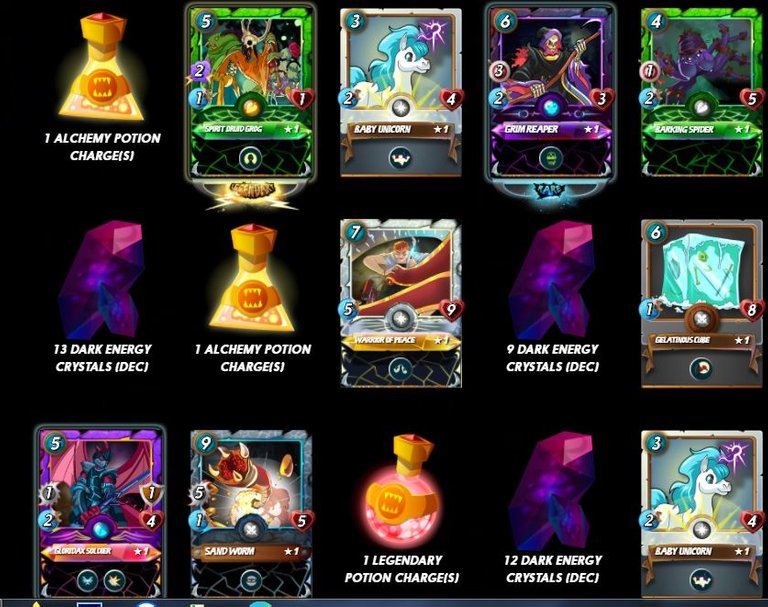 The most powerful druidic sorcerer in the Splinterlands is called Witch Doctor Grog. He resides in a mud hut outside the earthen gate to the Swamps of the Living Moss.
Without the help of the moss, Grog never would have achieved such incredible magical abilities. Now, he has lived among the mud and moss for so long that he can leave the Swamps, taking the entirety of his magic with him.
By mixing a variety of wondrous weeds from the Swamps with pieces of various magical creatures and cooking them up in his great iron cauldron, Grog can create spells with truly otherworldly effects.
He has even discovered the secret to resurrecting the fallen in battle, but unfortunately, they are not always brought back with their original minds.
All images have been taken from:
https://steemmonsters.com/

Join the game
Sign up now: https://steemmonsters.com?ref=sanjeev021
#strategy #follow me #support me
Facebook page: https://www.facebook.com/Bitcoin021
Twitter: https://twitter.com/sanjeevgupta021